---
---
IMPORTANT UPDATE:
Due to the murder of my family and the resulting court cases, police investigations, and FBI investigations, I no longer have time to daily update this website.
Likewise ALL novel, short story, and article writing projects are on hiatus.
All book releases, book signings, workshops, and convention appearances for 2015 (and unknown amount of time after) are on hold while the murder investigation of my family is ongoing.
Writing advice for the worldbuilding, character creation, and other writing how to articles are on hold.
From now on, the bulk of updates here will be about the investigation into the murder of my family.
No, NOT just THIS author website, not JUST the EelKat pename, not just self published books: ALL 15 (fifteen) of my penames are on hiatus, that includes traditional published books as well, newspaper reporting jobs, editing jobs, my work for Harlequin Romance Novels, my work for Disney... EVERYTHING is on hiatus. Every publishing house I work for, every series I write, every penname I write under: they are ALL on hiatus, ALL projects.
There is NOTHING being published under ANY penname, not for ANY series, not for ANY publisher, from 2015 onward. EVERYTHING is on hold due to the murder of my family. I do not know when or even if, any of the projects will be restarted or finished.
Yes, BOTH the magazines I owned are indefinitely shut down because of this as well, with no plans for either magazine to return. The publishing house I own is also closed to submissions from now on, we will no longer be publishing anything. It is unlikely we will reopen the publishing house either.
All book signing tours, workshops, letures, PAX events, ComicCon events, carnival/festival/state fair/car show events are also canceled. I will not be attending ANY of them. If a venue still has my name listed as a guest/speaker/etc it is because they've not yet removed it. I WILL NOT be there, no matter where it is! 
EVERYTHING, EVERYWHERE, IS CANCELED!
The ONLY thing continuing from this point on, is THIS website, where I'll post updates on the murder investigation, hopefully every week, but, you know how it is when 10 members of your family are beheaded, it's kind of difficult to have a schedule for anything anymore.
---
---
---
---
---
---
Gypsy Medallion Eye of God Colour Magic 20" Altar Cloths/Prayer Cloths/Ceremonial Ritual Magic/Tarot Cloths Designed by EelKat
---
---
Gypsy Eye of God Colour Magic 20" Altar Cloth
Designed by Scottish Gypsy EelKat Wendy Christine Allen
About This Product
Sold by Zazzle
Size: 36" x 36"
Square Scarf
"I feel pretty, oh so pretty!"
Elevate your style with a custom printed scarf in a delicate and lovely chiffon fabric. Beautifully finished with a professional baby hem, this scarf is the perfect accent piece that you can wear into the fall and beyond.
Dimensions: 36" x 36"Material: Lightweight chiffon fabric
Clean rolled hem; scarves will be printed, hand-cut, and sewn by skilled seamstresses using top-of-the-line finishing machines
Print is visible on both sides
Hem available in 4 different finishing thread colors
Hand wash cold, lay flat to dry
Print may fade 5-10% after first wash, but sublimation printing allows for colors that are designed to last
If your scarf feels stiff, mist with water and tumble in a low heat dryer for 5-10 mins
Will be made by
Art of WhereMontreal, Quebec
---
About This Product
Sold by Zazzle
Style: Cloth Dinner Napkin 20" x 20"
Make an impression on your guests with custom napkins from Zazzle. Perfect for parties or seasonal events, these 100% cotton napkins print vibrantly with your designs, photos, text, or monogram. With sizes for cocktail parties and dinner parties, you're sure to find a set of custom napkins that will be the centerpiece of your event.
Size 20"x20" (dinner napkins) and 12"x12" (cocktail napkins).
100% grade A woven cotton.
Fabric is made from natural fibers, which may result in irregularities
Made in the USA.
Machine washable.
Will be made byZazzle HomeReno, NV
gypsy medallion art, eye of god, colour magic, ceremonial magic, ritual magic, blue, altar cloth, eelkat, tarot cloth, prayer cloth, grey
More Pages Featuring Art by EelKat:
---
More Products Available:
There are more than 20,000 products available across 32 shops. More then 500 of EelKat's paintings, drawings, and photography are available on a wide range of items. Here are a few of my top sellers...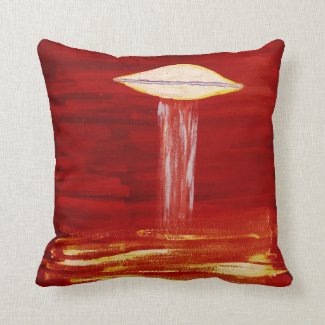 You Can Find Art by EelKat For Sale On Zazzle:
| | | |
| --- | --- | --- |
| | | |
| | View more gifts at Zazzle. | |
| | | |
| | | |
---
---
---