---
---
2018 April/May/June Update:
As you know, most of the year I publish 2 to 3 articles a day.
However, every year during convention season, I take a break from that to go full swing CosPlay.
From early April 2018 to late June 2018, article posting schedule will be sporadic, while CosPlay Season and Convention events are going full swing.
During this time period, you can expect most, possible all new articles to be focused on costume making, CosPlay, and the characters I'm CosPlaying.
UPDATE: It's now divided into 7 pages. The primary page "Meet Avallach" is now over 20,000 words long. At this rate, it'll cross 60,000 long before the costume is finished, and that's not including the other 5 pages.
There will still be daily updates, but the BULK of the daily updates will be limited to the pages linked here:
Historical Accuracy vs Avallac'h
The Avallac'h CosPlay Costume Making Vlogs
How To Make The Avallac'h CosPlay
How Much Did It Cost? Budgeting The Avallac'h CosPlay
PortConMaine 2018
UPDATE April 17, 2018: I do not like being harassed online or offline, in any way, shape or form. Sorry, but what just happened this week is intolerable and I've blocked everyone involved and deleted all their posts. I will continue to block any one else who does the same as these people did. If you were one of the 200+ people blocked on my FaceBook account this week, here's a link to tell you why I blocked you: https://www.eelkat.com/cosplying-a-rapist.html 
If you want a quicker explanation of what happened, I tell you in this video:
---
Gypsy Medallion Eye of God Colour Magic 20" Altar Cloths/Prayer Cloths/Ceremonial Ritual Magic/Tarot Cloths Designed by EelKat
---
Ads by Share-a-Sale
---
Gypsy Eye of God Colour Magic 20" Altar Cloth
Designed by Scottish Gypsy EelKat Wendy Christine Allen
About This Product
Sold by Zazzle
Size: 36" x 36"
Square Scarf
"I feel pretty, oh so pretty!"
Elevate your style with a custom printed scarf in a delicate and lovely chiffon fabric. Beautifully finished with a professional baby hem, this scarf is the perfect accent piece that you can wear into the fall and beyond.
Dimensions: 36" x 36"Material: Lightweight chiffon fabric
Clean rolled hem; scarves will be printed, hand-cut, and sewn by skilled seamstresses using top-of-the-line finishing machines
Print is visible on both sides
Hem available in 4 different finishing thread colors
Hand wash cold, lay flat to dry
Print may fade 5-10% after first wash, but sublimation printing allows for colors that are designed to last
If your scarf feels stiff, mist with water and tumble in a low heat dryer for 5-10 mins
Will be made by
Art of WhereMontreal, Quebec
---
About This Product
Sold by Zazzle
Style: Cloth Dinner Napkin 20" x 20"
Make an impression on your guests with custom napkins from Zazzle. Perfect for parties or seasonal events, these 100% cotton napkins print vibrantly with your designs, photos, text, or monogram. With sizes for cocktail parties and dinner parties, you're sure to find a set of custom napkins that will be the centerpiece of your event.
Size 20"x20" (dinner napkins) and 12"x12" (cocktail napkins).
100% grade A woven cotton.
Fabric is made from natural fibers, which may result in irregularities
Made in the USA.
Machine washable.
Will be made byZazzle HomeReno, NV
gypsy medallion art, eye of god, colour magic, ceremonial magic, ritual magic, blue, altar cloth, eelkat, tarot cloth, prayer cloth, grey
More Pages Featuring Art by EelKat:
---
More Products Available:
There are more than 20,000 products available across 32 shops. More then 500 of EelKat's paintings, drawings, and photography are available on a wide range of items. Here are a few of my top sellers...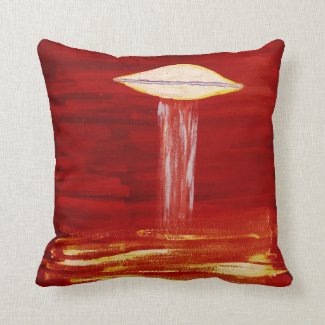 You Can Find Art by EelKat For Sale On Zazzle:
| | | |
| --- | --- | --- |
| | | |
| | View more gifts at Zazzle. | |
| | | |
| | | |
---
---
Ads by Google
---