Gypsy Medallion Eye of God Colour Magic 20" Altar Cloths/Prayer Cloths/Ceremonial Ritual Magic/Tarot Cloths Designed by EelKat
---
---
Gypsy Eye of God Colour Magic 20" Altar Cloth
Designed by Scottish Gypsy EelKat Wendy Christine Allen
About This Product
Sold by Zazzle
Size: 36" x 36"
Square Scarf
"I feel pretty, oh so pretty!"
Elevate your style with a custom printed scarf in a delicate and lovely chiffon fabric. Beautifully finished with a professional baby hem, this scarf is the perfect accent piece that you can wear into the fall and beyond.
Dimensions: 36" x 36"Material: Lightweight chiffon fabric
Clean rolled hem; scarves will be printed, hand-cut, and sewn by skilled seamstresses using top-of-the-line finishing machines
Print is visible on both sides
Hem available in 4 different finishing thread colors
Hand wash cold, lay flat to dry
Print may fade 5-10% after first wash, but sublimation printing allows for colors that are designed to last
If your scarf feels stiff, mist with water and tumble in a low heat dryer for 5-10 mins
Will be made by
Art of WhereMontreal, Quebec
---
About This Product
Sold by Zazzle
Style: Cloth Dinner Napkin 20" x 20"
Make an impression on your guests with custom napkins from Zazzle. Perfect for parties or seasonal events, these 100% cotton napkins print vibrantly with your designs, photos, text, or monogram. With sizes for cocktail parties and dinner parties, you're sure to find a set of custom napkins that will be the centerpiece of your event.
Size 20"x20" (dinner napkins) and 12"x12" (cocktail napkins).
100% grade A woven cotton.
Fabric is made from natural fibers, which may result in irregularities
Made in the USA.
Machine washable.
Will be made byZazzle HomeReno, NV
gypsy medallion art, eye of god, colour magic, ceremonial magic, ritual magic, blue, altar cloth, eelkat, tarot cloth, prayer cloth, grey
More Pages Featuring Art by EelKat:
---
More Products Available:
There are more than 20,000 products available across 32 shops. More then 500 of EelKat's paintings, drawings, and photography are available on a wide range of items. Here are a few of my top sellers...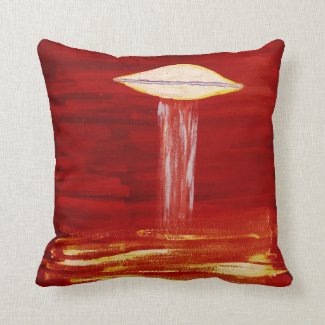 You Can Find Art by EelKat For Sale On Zazzle:
| | | |
| --- | --- | --- |
| | | |
| | View more gifts at Zazzle. | |
| | | |
| | | |
---
---
---