---
UPDATE March 17, 2021: Another death. Waiting for a coffin to be delivered. Funeral the 21st. Unlikely to be streaming for a few weeks.
................
Update: March 27, 2021: It's not even been a week since the funeral, and now there is another death and another funeral.
............
UPDATE April 5, 2021: There are still no streams, as, we've now a another (a 3rd) funeral to prepare for.
And that is now 3 deaths in our family, in the past 2 weeks.
This 3rd death hits hard, because it was Pippi.
Our family has now had 13 deaths since March 2020.
April 10, 2015, 12 children were kidnapped.
May 15, 2015, the heads of 10 of them were nailed to my door.
August 24, 2020, one was found still alive. he was just 4 years old when she was kidnapped, but she remembered us, even though 5 years had passed.
August 25, 2020, Pippi came home, but her condition was not well. She had been tortured the entirety of the 5 years she had been held hostage. She was missing limbs and covered with scars, had broken bones many years not set, and suffered serious damage to many of her internal organs. That she was alive at all, in her condition, was a miracle. Doctors had little hope of her survival and she was sent home with Hospice care.
Pippi had cancer in her eye and needed surgery for it, which she was scheduled to have, shortly before she was kidnapped.
In the years they had her, not only did they torture her, but her cancer went untreated and spread to her brain.
By the time she was returned to us, her cancer had reached an inoperable state, so we knew she did not have much time left.
Had her cancer been treated, back when she was a toddler, she probably would have reach adulthood.
She died only 8 months after her return.
Another child, to cry out from the grave, for Etiole's vengeance upon her murderers. Another victim of evil men, who will stoop to no ends, to bury the crimes they committed 50 years ago.  Drug lords. Opium growers. Heroine dealers. Selling little girls 4 to 8 years old for sex to priests. They only care about money.
All hail the mighty tourist ass. Millions come to Old Orchard Beach every year, for one thing and one thing only: heroine. They sell their drugs to the tourists under the pier and off the balconies of that giant motel. Than drag little girls to the bedrooms of the condominiums on Smithwheel Road, behind the school. And any child who dares open their mouth and beg for help, gets tossed in the GooseFare Brooke Ravine.
Bastard drug lords. They've been doing this for 50 years, and the town hall and the police department, turn a blind eye to it, because they get paid $6million a year to not report it to the newspapers, when the body of another child washes down the ravine, into the gulley to be spit out in the ocean. No fewer than 5 bodies are found every summer, but how often does it get in the news?
The corruption of this fucking town needs to end.
Yet another dead at the hands of these criminals who run our town.
How long will the residents continue to turn a blind eye to what is happening in our town.
How many more children will you let them kill, before you stand up to them?
Another child is dead and no one in this town cares. So long as they get their money from the tourists. The blood of another murdered child screams from the graves, begging for justice. Tick tock, tick tock, so begins, yet another of Etiole's 7 year clocks.
This is why there were no/to few streams from May 2020 until now.
May 2020, after 4 years of not hearing from them at all, the FBI returned with a lead, which led to Pip's discovery a few weeks later in August.
Because of the nature of the situation, I could not talk about it, to tell you why streams had stopped.
The kidnappers, were enraged that we had recovered Pip, and that is when the attacks started up again on my home and family September 2020.
Pip's condition continued to grow worse, and she died April 5, 2021.
She was only 10 years old.
This is what it means, to not be white in America.
White men, won't even give a child the chance to grow up.
This is what white people do, to none white families like mine.
We are Gypsies with Jewish blood, for that alone we are hunted like animals.
What the men of Old Orchard Beach, Maine, did to my family, will never be forgotten or forgiven.
#If you have any information on the kidnappers or the murders...
#FBI Agent Andy Drewer out of the Portland, Maine FBI office is in charge of the of the April 10, 2015 kidnapping of my 12 children by 14 Ku Klux Klan men who invaded our home and the subsequent May 15, 2015 murder of 10 of the 12 whom had their heads nailed to my front door. If you have information about the case, give it to him not me. He can be reached @ +1-(207)-774-9322 
Have you forgot the extent of the damage these people did, all because, they wanted to dig up my land and removed bodies buried there, before my house builders found that barrel of bones?
Have you forgotten that 7 town hall workers, 5 public works men, a blond woman, her bald son, and her red haired sister Kendra, and 14 police officers, all lead by a man they referred to as "Mark who needs no last name" were the ones 
I name every one of them, except for the ring leaders: blond woman, her bald son, her sister Kendra, and her husband "Mark who needs no last name". I don't know who those 4 are. I'd never seen any of them, other than the Kendra woman before, and I only knew her fro her attacks beating me up at Panera in 2009, 2010, and 2013.
I can name every one of the others, because all I have to do is go to the Old Orchard Beach town hall and police department website, and their are their faces.
With the exception of blond woman, her bald son, her sister Kendra, and her husband "Mark who needs no last name", every one else involved was government official who works for the state of Maine vis the Old Orchard Beach Town Hall, the Old Orchard Beach Police Department, or the Old Orchard Beach Public Works.
And what exactly did they do?
August 8, 2013 they drove a backhoe over my house. That same backhoe drove over my previous house on the same land April 2007. That same backhoe drove over my poultry barn and horse stables July 2001. July 2001 was the first attack.
March 2015 was the the massive attack, with an entire fleet of trucks, and drove over the Church of the Holy Rhinstone, a church that stood on my land, my garage which is why I no longer have a garage to put my car in, my 2 sheds both of which had my tractors and other garden/crop machinery in them at the time. And of course the razing of the land, the cutting down of the apple orchard - the VERY apple orchard planted in 1530 that this town was named after... he actual "old orchard" of Old Orchard Beach... the very original trees - huge massive apple trees over 400 years old. The grape vineyards, the cherry trees, the pears trees. 
April 10, 2015, they returned, 4 police officer held me a gun point, while 10 other police officers held my children down with long poles with metal wire strangle loops on the end, and beat their faces in with cinder block bricks, knocking out every one of their teeth, breaking their jaws... POLICE OFFICERS DID THAT... while men they referred to as "Mark who needs no last name" and "Dan" stood there and told the police officers what to do, how to beat them, while "Mark who needs no last name" boldly bragged that he paid the Old Orchard Beach police $6million dollars to do this.
May 15, 2015... the heads, hands, feet, and intestines of my children were nailed to my door. Later that same day police officer W. W. came to my home begging for forgiveness and claimed that men he referred to only as "Mark and Dan" were holding his beloved mother-in-law hostage and torturing her, and he helped in the April 10, 2015 attack, only to save her life and get her back. He claimed he had no prior knowledge of what was going to happen, claiming that he'd been told they were only going to "scare" us. He said he had not expected anyone to get hurt, he had not known my children would be tortured and kidnapped, he had not known they were going to be murdered. He said he was scared for his life and lives of his family. And he said: "They form a small army, our department doesn't have enough man power to stop them, and every one in this town is too scared to fight back. You don't know what's going on. And I think they mixed you up with someone else. They didn't know you were the owner of this land. They didn't know that was your motorhome. They thought someone else owned this place. It wasn't even your family they were after. You were the wrong target. You don't know who these people are. What they've done to our families. This is the actual Mafia. The real deal. I'm so sorry. This is the address they sent us to. But they had a different name as the owner. This wasn't supposed to happen. They were after someone else. I'm so sorry. I couldn't let my family died. And now yours is dead instead. This wasn't supposed to happen."
June 19, 2016... I did a very specific livestream. You see... A., D., B., and T. in the 1970s and 1980s, were in the habit of dragging big black trash bags into the forest, crossing my land to do it, and dumping those bags into the Goosefare Brook Ravine. In 1983, 3 snuck into Etiole's swamp and planted 3 acres of Marijuana. Someone found it and called the police, I don't know who... it was Maine's largest drug raid for decades. Many, many millions in plants where dug up and removed from Etiole's swamp. A few weeks later A, & D,s 10 year old daughter ran into my yard, touched my car on a dare from other children - the 1964 Dodge 330 former Old Orchard Beach police car, known by Stephen King fans as the REAL Christine, The World's Most Haunted Car... than jumped her bike, and sped down the road, as fast as she could, head on into a car coming the other way. She died instantly, he brain shattered all over the end of my driveway, and her mother A responded by the Battle of 458 - the biggest mass shooting ever in Maine history, that ended up with 3 Gypsy clans and 2 police departments, in a shoot out between 70+ adults all armed with guns. One of my cousins, an 8 year old boy, standing 3 feet from me, had his eye shot out by one of the bullets. While A ran around the street screaming: "FOUR! FIVE! EIGHT!" than shot another child. 
"FOUR! FIVE! EIGHT!" than shoot another child. 
"FOUR! FIVE! EIGHT!" than shoot another child. 
THOSE are the 31 children, whose bones were sawed up and tossed into the GooseFare Brook Ravine... yes, that DOES mean, police officers KNEW those children were there and covered it up.  And I witnessed that entire event.
And THAT is WHY... when police officers murdered my family in 2015, I did a livestream, walking to the ravine, to show the world, where those bones were... because I'm sick and tired of the police corruption in this fucking town, and those sawed up bones of 31 children are PROOF of what this town government is like.... as are the heads of my children that were nailed to my door.
At the end of The Battle of 4-5-8... A. took 2 gas cans and poured them all over the big dome house, than set a match to it, and no one knew, why when she did her brother B., started running, jumped in his robin egg blue truck and backed down the driveway, hit Portland Ave doing 70 and didn't stop driving until the high speed chase caught him in CT... oh but we knew before he was out of sight, why he started running... the dome house went up like Hiroshima into a mushroom cloud that could be seen across the entire state... turns out there was a Meth lab in that house.
June 19, 2016... the livestream of the bones went viral, it's what made my YouTube channel suddenly explode overnight... and police officer W.W. upset, by the fact that, the livestream included the entire police call and response, and that response was to laugh and do nothing... fed up with the corruption in his department, he forwarded that livestream VOD to the FBI, and the FBI arrived in Old Orchard Beach, to dig up the Reclaim Blueberry Plains, and all hell broke lose in this town, as most of the police officers suddenly found themselves arrested. An entire new police force from out of state was brought in to replace the long time officers who had proven they could be trusted to uphold the law. Many town hall officials and public works employees also found themselves arrested by the FBI.
June 26, 2016... barely a week later... the blond woman and the red haired Kendra woman showed up at my workplace, Scarborough WalMart, and tried to kill me, yet again... these are the same 2 woman who attacked me with golf clubs at Southern Maine Community College November 14, 2013... they left dead in 2013, I was paralized for 5 months. It took me 18 months to relearn to walk. I was out of the wheel chair, and I was without a walker, I was without a cane. I had almost fully covered from their November 14, 2013 attack with golf clubs... June 26, 2016, this time they attacked with shopping carts, and I'm now crippled for the rest of my life. They shattered 3 vertebra this time and it can't be operated on. I had to relearn to walk a second time, and I'm not yet recovered now in 2021. In 2013 they drove away in the 4 door white pickup truck. In 2016 they drove away in a gold Volvo SUV station wagon.
That blond woman and her red haired Kendra sister, they are wanted by the FBI for attempted murder of me and they are also wanted in questioning for being suspected of also being the murderers of my children.
I don't know who these 2 women are.
The blond woman shows up my driveway frequently, screaming and yelling, sometime accompanied by a small child, about 5 years old, that she pulls behind her in a red radio flyer wagon. She looks to be about 60 or 70. She often wears a denim button down shirt and jeans. She's prone to yelling at passing cars, while pointing up my driveway, and saying: "There's EelKat, she tried to kill my husband."
I've never tried to kill anyone, so accusation is baffling at best.
She seems to think I know who she is, and has made the claim, that "I was that brat in school"... the red haired Kendra woman, sometimes with her, claims to be her sister, also appears to be 60 to 70 and also seems to think I know who she is, and frequently says: "You bullied me in school, but no more, I'm Kendra SilverMander it's my turn to shine."
They BOTH make the claim they went to school with me, and yet, I never went to school, a well documented fact... because I'm the child the FBI rescued what the news media called "Maine's House of Horrors". I was locked in a cage when I was 8 years old. I was let out on Sundays, to go to church, and not allowed to speak or make eye contact with anyone, and this was only done infrequently, whenever church goers asked what happened to that girl you had". I was 31 years old when the FBI arrived, because of Heaven's Gate having killed 39 people, and my uncle being one of the members and self proclaiming himself as the leader of Heaven's Gate after Applewhite's death. The FBI was investigating the murder of 39 people in California, and had no idea they'd find children in cages in Maine as a result.
So you see, when the blond woman and her Kendra sister, make the claim they went to school with me and I was the class bully who beat them up, this is easily proven false, because the time period when I should have been in school, I was locked in a cage, being tortured by my sadistic uncle Bruce.
Also, they are in their late 60s to mid 70s... making them older than my parents, so how could I have been in school with them, even if I had gone to school? At best I would have been starting pre-school the year they would have been graduating high school.
These things they say about school, only further agrees with what police officer W. W. said May 15, 2015, when he made the claim, they had gotten me mixed up with someone else.
July 2016, a month after the shopping cart attack... yet another Old Orchard Beach police officer arrived, this one accompanied by 2 Biddeford officers, who had been former OOB officers... these 3 officers, had a vastly eye opening story to tell me.
They had been called to Old Orchard Beach, to my farm, to arrest me, a call made to them, by a man named Mark, whom one of these officers, claimed was his brother in law. This Biddeford officer, said he requested to transfer ot of Old Orchard Beach department years ago, because his sister (whom he claimed he suspected, but could not prove was the blond woman whom had attacked me at WalMart) was quote "trying to control the town" he said "treats Old Orchard Beach like a dynasty, thinks she's a duchess, has severe mental disorders, and thought she could buy the police department". He went on to say, she got in with the real Mafia years ago and went to her head, and now she thinks she IS the Mafia and most of Old Orchard Beach's business owners, especially the motel owners are scared shitless of her, because they believe her claim to be Mafia. He went on to say, she's not Mafia, but she's good at convincing people she is and stated "I wouldn't murder beyond her. She'd do it just to prove she is Mafia." He said he transferred out of OOB department to Biddeford department because he was fed up with how easy it was for her to get every officer to do anything she asked. He said "the corruption in that department runs deep; don't cross her or any officer she controls; they WILL kill you and every around you. You don't know who her husband is. He doesn't just control that town, he controls half the state."
What he was telling me was bizarre on extremes, but even more bizarre was the live feed radio call, that he had me listen too, as it was happening, on my farm in Old Orchard, while I was at my dad's house in Biddeford.
He said: "The Old Orchard Department called me, asked me to come over here. Buddy Will wanted to prove you were not in Old Orchard and that Mark has you mixed up with someone else. That fucking bastard is crying wolf and trying to frame you, we can prove it right now. We are fucking fed up WolfBoy."
He turned on his radio, so I could hear. A what I heard... a man whose voice I do not recognize, yelling at a Officer W.W. and saying: 
"That is Wendy, arrest her now! That is EelKat. She tried to kill me."
While officer W.W. and another officer, told the man: "his isn't Wendy. We have officers with her right now. Who tried to kill you? Wendy? Or THIS woman right here?"
"This woman right here! This is EelKat I tell you! Arrest her! What do you think I pay you for! You aren't allow to defy me! I own this town! You are my slaves. I command you to arrest her!"
W.W.: "This isn't EelKat. This isn't Wendy. I've known her for years. And right now, she's on the other side of the state. With 3 officers, listening to you right now. You are NOT the law. We've had it with you. You don't own me. And you've mixed her up with someone else. You've been harassing the wrong damned person. You dare call us about Wendy ever again, and I will personally arrest you for false reports, than I'll tell them everything. You'll never see the outside a prison for the rest of your life when I get done with you. You fucking leave this woman alone. You destroyed her life, because you couldn't tell her apart from someone else."
I used to aqua jog, mountain climb, horseback riding, and I hiked 13 miles a day. And in the blink of an eye, that lifestyle was taken away, and every day was struggle, just to sit up and breath, with no hope of ever walking again. I defied doctors. It's been 8 years and I can move around the house by holding on to things and I now can walk again, at the moment only short distances outside with a cane, and the hope is to continue to improve. I still have a long road of recovery ahead. But I'm walking again, something that 8 years ago, doctors said would never happen. 
My farm was razed.
My family was murdered.
I was 5 months paralysed, and had to relearn to walk. It was 8 years ago and I'm not yet fully recovered due to 3 inoperable vertebrae and hip dysplasia. November 14, 2013, 10PM, at WalMart, while putting bags of groceries in the back seat of my car, I was attacked by 3 rapists armed with metal golf clubs, who left me parallelized, in a wheel chair, broken spine, broken hip, broken pelvis, broken knees, serve nerve damage to my left side limiting the use of my left hand, my bladder incontinent from nerve damage, they left me for dead, and I had doctors telling me I would never walk again.
There's more that has happened. A lot more. The thousands of gallons of sewage they pumped into my motorhome in 2015. The cats. the Ptarmagin cats. World famous groups of cats. You remember them. If so, you remember what these people did to those cats. Poisoned. All dead the same day. 12 cats. Dead to what the vet described as: "enough poison to kill a great dane". My horse, she had her head beat in with a rock. My bantam roosters... 70 pet roosters, hung by their necks in rope nooses in my rose bushes.
All because this man, this mystery Mark, whose last name seems to be known to the police but is still unknown to me and man whom I've never seen or met - he keeps his face covered whenever he shows up... mistook me for someone else... and police officers and town hall workers and public work employees.
Welcome to Old Orchard Beach... this is NOT the way life should be, you know it.
What these people did to me, should never have happened, and according to the police, it's been happening for 50+ years to hundreds of people, hundreds of families, in this town, and every one is too scare to talk about it or fight back to stop it. That NEEDS to change.
The corruption in our town, needs to stop... but it won't end, until every last person who is being harassed by these people stand up, put their foot down, and say enough is enough, we ain't gonna take this any more.
We the people of Old Orchard Beach need to take back our town.
---
NOTE: Chat is set to emote only on my Twitch channel and my personal contact information has been removed from my website and every place else, due to the HUNDREDS OF THOUSANDS of false reports of "information", along with vile hateful memes about the murder of my family being sent to me by trolls who think mocking the murder of my family is funny.
FBI Agent Andy Drewer out of the Portland, Maine FBI office is in charge of the of the April 10, 2015 kidnapping of my 12 children by 14 Ku Klux Klan men who invaded our home and the subsequent May 15, 2015 murder of 10 of the 12 whom had their heads nailed to my front door. If you have information about the case, give it to him not me. He can be reached @ +1-(207)-774-9322 
---
If you could recommend I watch one VOD that best represented your channel, which would it be?
This one....
---
The Princess Bride predicting Covid-19?
---
Avallac'h's a Good Tutor?
Of What? How to Better Bed Kings?
---
EXTREME SPOILER WARNING!
Please be aware that nearly every page on this website contains spoilers to something. I talk about a lot of fandoms, and go into great detail analyzing them when I do. If I am talking about The Witcher series, InuYasha, Disney Ducks, the Quaraun series, or any other fandom, you WILL encounter spoilers about it. 
The Adventures of
Quaraun The Insane
Volume 5:
The Vampire Leprechaun
of Fire Mountain
---
Ads by Share-a-Sale
---
Second Edition Cover:
<<< Previous Volume                                            Next Volume >>>
(The Journey Begins)  (The Obsidian Idol of The Elf Eater of Pepper Valley)
About the Story:
The Vampire Leprechaun of Fire Mountain: Autistic, transvestite Moon Elf necromancer Quaraun and his friends Unicorn, BeaLuna, and Bullgaar change course for Fire Mountain only to get lost in a Faerie forest haunted by an undead FarDarrig.
LONG SUMMARY: BeaLuna, Bullgaar, and Unicorn have all been teasing Quaraun, pretty much about everything, from the way he dresses to his countless phobias to his ill health and especially for his being too stupid to live.
Quaraun is the last surviving Moon Elf. The only survivor of a Lich attack that wiped out the entire population of Moon Elves, save Quaraun, the smallest, weakest, stupidest, most sickly Moon Elf of them all. In a brutal world where survival of the fittest rules, Quaraun should not have survived, and yet here he is. There is no logical reason why he is still alive and his three companions do not let him forget it.
Not one of his friends sees anything wrong, mean, or hurtful in what they are saying and think they are making good jokes.   Quaraun says nothing and allows them to push him around, but inside he's seething and plotting to kill them.
While the emotionless Elf takes the bullying for months on end, he's not happy with the things his friends are saying to and about him and it slowly eats away at his mind, until one day the emotionless Elf starts acting uncharacteristically emotional. In a fit of rage, Quaraun declares they are heading to Fire Mountain.
For months Quaraun has talked of going to Fire Mountain, but his friends joked at that as well, for no one goes to Fire Mountain. Fire Mountain is a volcano, sitting in the heart of Pepper Valley. The infamous Lich Lord who killed the Moon Elves, built his palace in the caves underneath the mountain, and for centuries no one has dared set foot in Pepper Valley, least of all to go to the home of the Elf Eater: Fire Mountain.
Quaraun's companions think he is joking until he packs up and makes the long trek towards Pepper Valley, in the Realm of Fae. But to get to Fire Mountain they have to go through a Faerie Forest rumoured to be haunted by the ghost of FarDarrig the Vampire Leprechaun, servant of the Elf Eater.
---
This is a 48,541 word novel (about 151 printed pages) Bizarro Fantasy novel, set in a quasi-Medieval world of Elves and Faeries. Though each story can be read on their own, The Vampire Leprechaun of Fire Mountain is Volume 5 of a 130 part continuing serial.

---
*(There are no sex scene in this story, but sex is talked about by the characters.)
First Edition Cover:
Information From The Copyright Page and Introduction Pages:
Text copyright EelKat Wendy C. Allen 1997 – 2015
The Twighlight Manor Universe, EelKat, and all related characters and elements are copyrighted to The Twighlight Manor Press & Wendy C. Allen. All rights reserved.
Published by The Twighlight Manor Press
Volume 5 of a continuing 130 part serial is a short Novel 48,541  words long.
No part of this publication may be reproduced or stored in any retrieval system or transmitted in any form or by any means, electronic, mechanical, photocopying, recording, or otherwise, without written permission of the publisher and author.
THE VAMPIRE LEPRECHAUN OF FIRE MOUNTAIN: Autistic transvestite Moon Elf necromancer Quaraun and his friends Unicorn, BeaLuna, and Bullgaar change course for Fire Mountain only to get lost in a Faerie forest haunted by an undead FarDarrig.

TYPE: Long Novella/Short Novel
WORD COUNT:  48,541  words
PAGE COUNT:  151 printed paperback pages
POINT OF VIEW: third person limited; Quaraun's point of view
HAPPY EVER AFTER? hmmm...no, continuing serial
CLIFFHANGER ENDING: Yes. This volumes ends with a sort of "To Be Continued..." 
CONTINUING SERIAL? Yes; this is volume 5 of 130
MATURE CONTENT? Yes; language and drug use
INTERRACIAL COUPLES? Yes; a white skinned cross-dressing male Elf and his black skinned male Phooka lover.
GENRE: Bizarro
SUB-GENRE: Literary Sword & Sorcery Dark Wizard Questing Fantasy
LITERARY FICTION WARNING: This entire series is Slice of Life Vignette Literary Fiction, meaning there's a lot of dialogue, a lot of talking, a lot of thinking, a lot of monologue, and a lot of emotional introspective, but not much action going on in this heavily character driven series. Each story is a narrow focused look at a single event (often a single day or hour) in Quaraun's life.
SERIES UNIVERSE: This is a Twighlight Manor Spin-off series which exists in the same alternate Earth dimension of The Twighlight Manor Universe, set in a pre-Medieval time before the Flamites or Chrystonites invaded the Earth, when Faeries, Elves, Gnomes, and Dwarves still ruled the land and Humans were not yet the ruling race. Though this is a pre-Twighlight Manor setting (The Forest of No Return is in fact the same forest as The Twighlight Forest – the real forest if you ever wanted to visit it, is The Ross Forest in Old Orchard Beach, Maine, where I live-, where the Flamites eventually build the Manor, in what will one day become known as Old Orchard Beach, Maine, America. The North Lands Quaraun comes from are somewhere north of what is now Quebec, Canada) it is every bit as surreal and bizarro as the rest of Twighlight Manor Universe books are. 
ABOUT THE SERIES: Quaraun was a peaceful autistic Moon Elf content with his life of making magic items for fellow wizards. Quaraun fast gained a reputation for building the most powerful magical artifacts the world had ever known. One day 13 Necromancers, disguised as traveling mages, came to him requesting 13 genie bottles to capture 13 powerful Di'Jin. Unknown to Quaraun, their true purpose was to find an innocent powerful enough to create 13 completely invincible phylacteries.
Upon reaching Lichdom, the 13 Necromancers now known as The Lich Lords, set out to destroy anyone who could identify and destroy their phylacteries. To cover their tracks they annihilated the entire Moon Elf race, but they one mistake: they left before checking to make sure everyone was dead. For two hundred years The Lich Lords ruled the Earth believing there was no one who could stop them....
Until one day rumours arose of a survivor, a solitary Moon Elf driven mad by grief and centuries of solitude, now turned to Necromancy, motivated by the desire to stop at nothing to avenge his people and right the wrong he did by building the 13 phylacteries of The Lich Lords... And so began THE ADVENTURES OF QUARAUN THE INSANE.
PRONUNCIATION GUIDE:
Quaraun: Quay-Rownn A name I made up, for one of my player characters while playing RPG games. Pronounced like in Quaking Quaker, in an Earthquake rescued by a RoNin in a row-boat made of Rowan wood. Merrily they sail away as the quaking Quaker sings Row, Row, Row your boat. Quaraun = Quay-Rownn. Quaraun is a cross-dressing albino Elf.
Phooka: Foo-KA, Like phooey foo-fighters and kakapo birds. A Phooka, pronounced with a soft "f" and spelt with a "ph" is an evil blood thirsty type of Faerie, not to be confused with Pooka (poo-ka – pronounced with a hard "P" like Winnie the Pooh Bear and spelt with no "h") also not to be confused with invisible rabbits named Harvey. This is not a race I invented or created. Phookas are a little known but powerful shape shifter race and among the most feared of all races of Welsh and Scottish Fae, said to be feared even by RedCaps.
Thullid: th-ooo-LID, like you was thinking of thick goo on a lid. th-ooo-LID. Thullid. A race I created specifically for this series. A Lovecraftian creature, similar to a humanoid version of Cthulhu; basically a pink or purple skinned squid/octopus headed humanoid alien type thing, with lots and lots and lots of tentacles wriggling all over the place.
How This Series and Its Characters Began:
The Adventures of Quaraun The Insane, is a Wizard Questing Sword & Sorcery Yaoi Bizarro Fantasy written in Slice of Life Literary format. Each volume of this 130 part serial is 20k to 35k words long (about 100 pages each). Episodes will be released monthly from September 2014 to December 2023, with the full story spanning over 4 million words (about 14,000 pages). This series is based off the Chaotic Neutral Transvestite Necromancer Moon Elf I played in Dungeons & Dragon's Temple of Elemental Evil, Ravenloft, and Forgotten Realms campaigns, and I currently act him out in full costumed CosPlay in a SpellJammer campaign. The stories in this series are based off the transcripts of these long running RPG game sessions.
Some of Quaraun's quirks were not written into the character, but rather came about due to my own health issues, namely that I have Autism (thus the lack of normal emotional responses, the slow thinking and not being quick to pick up on the obvious) and that I have abnormally low blood pressure (90/60 to 70/60) which results in constant fainting spells. Since the player (me) had constant fainting spells disrupting the game sessions, it became a running gag with the game group, for the other players' characters to go out of their way to try to make my character faint. All this has been written into the series, just as we played it out in the game sessions.
Unicorn, an Illusionist Faerie Trickster, is another character I played in these game sessions, and he too, picks up on real health issues I have, namely that he is nearly blind. The way the world is described through his eyes, is exactly how I see the world in real life: foggy grey, with bright splashes of colors.
Other characters seen throughout this series (BeaLuna, ZooLock, and Captain Quirk) are all characters I have played in various game sessions, and as with Quaraun and Unicorn, physical handicaps and disabilities they are portrayed with, are actual handicaps and disabilities I have in real life, and are portrayed in the same manner at which I live with these issues.
The Master/slave BDSM relationship between Unicorn and Quaraun, is likewise a reflection of my own personal relationship with my partner. The two of us have been together 28 years. He is white, I am not, he is 30 years older then me. I am a drag queen/transvestite who wears sequins, furs, eye blinding neon pink ball gowns, and drive a rhinestoned Volvo, decked out in 2.5million marbles, beads, and rhinestones. (Pictures of the car can be seen here.)
In short, everything from Quaraun's outlandish outfits to his personal relationships to his life constantly being disrupted by his ill health and mental disabilities, is all accurately portrayed based off my own life as a drag queen suffering from these same physical and mental handicaps.
I got tired of reading Fantasy books that do not accurately portray people like me: a physically handicapped, Autistic, transvestite, drag queen, who is the slave of a Master/slave BDSM Dec/May interracial relationship. And thus I created a character based off my own life, health, and relationship, in order that Fantasy may have a diverse representation of someone like myself. The Adventures of Quaraun the Insane, is the end result.
This Bizarro serial is overall rated M-18 for strong language, explicit yaoi sex, drug use, suicidal characters, and other fantasy adult situations.
Not all stories in the series contain M-rated material, many stories are only T-16.
This series was rated using the FanFiction.Net rating system, as it was originally published there between 1997 and 2011 – this is the non-fan fiction rewrite of the older fan fiction series. 
CONTENT WARNING: The Adventures of Quaraun The Insane series was rated using the FanFiction. Net rating system, as it was originally published there in hundreds of 5,000 word chapters between 1997 and 2011 – this is the non-fan fiction rewrite of the older fan fiction series. 
The Rating Chart is as follows:
E-Rated: Suitable for everyone, but usually geared for ages under 8
PG-Rated: May contain topics (such as death, divorce, or mild swearing) disturbing to sensitive children. Parents may wish to read before letting children read it.
T-Rated: Contains topics not advised for readers under the age of 12, which may include mild language, tobacco use, alcohol use, LGBT characters in non-sexual situations, and mild fantasy violence
T-16 Rated: Contains topics not advised for readers under the age of 16, which may include mild references to sex, drugs, suicide, LGBT themes, and violence
M-18 Rated: Contains topics not advised for readers under the age of 18, which may include strong references to sex, drugs, suicide, LGBT themes, and violence.
MA-21 Rated: Explicit Erotica, for mature adults only.
The Adventures of Quaraun The Insane Bizarro serial is overall Rated M-18 for strong language, explicit yaoi sex, BDSM, knotting, barbs, tentacles,  drug use, cutting, suicide, thoughts of suicide, attempted suicide, norms bullying autistic characters, victims of bullying and abuse taking revenge on/torturing and murdering their attackers, and transsexual, inter-racial, December/May, male/male relationships. Not all of these things appear in all stories in the series. Not all stories in the series contain M-rated material, many stories are only T-16. 
This series is NOT rated MA-21 because it is NOT Erotica. (Some volumes however, do contain erotic content.) There seems to be some confusion here, because of the M-18 Rating, some readers are falsely assuming that this is Erotica. Readers have asked if this was an Erotica series. No, this series is not Erotica. It is Literary Bizarro Fantasy. It is ONLY rated the much lower rating of M-18 it is NOT rated at the much higher rating of MA-21.
ADDITIONAL CONTENT WARNING: All of the characters in this book are Scottish Gypsies. The main character (Quaraun) has Autism. Two of the primary characters (Quaraun and Unicorn) are both suicidal.  The author of this series is a Scottish Gypsy with Autism. The Quaraun series is written from an Autistic Gypsy's point of view of the world. If you have issues with Gypsies, Autistic characters, or suicidal characters, you probably do not want to read this series. Many of my fans, followers, and readers were unaware that I was a Gypsy until the publication of this series. The publication of the series has resulted in a series of both online and offline protest. I am now adding this warning to the front of each book in this series so readers can know ahead of time to avoid this series if they hate Gypsies. If you are unaware of what happened, this series went live September 2014 and on October 2014 THIS HAPPENED IN RESPONSE.
NON-AMERICAN & NON-UK ENGLISH WARNING:  This series has not been translated into American English or UK English!  It is written in the author's native language of Scottish Gypsy English.
SPECIAL NOTE: FarDarrig is a Scottish Gypsy, same race, culture, and ethnicity as the author of this book. His dialogue is not written in American English, nor UK English, but rather in Scottish Gypsy English, which is quite a bit different from what most people are used to reading. When you are reading his spoken words, you are reading the native language, normally spoken and written by the author of this book, exactly as it looks before being edited for publication for American and British readers. His words were left unedited, and are what this entire book looked like before being edited into American English. Because Scottish Gypsies do not speak or write in a standard form of English, each of EelKat's books takes several extra weeks to edit. 
(FarDarrig has major speaking roles in this volume.)
SERIAL WARNING! This is an open ended pulp fiction serial, meaning it is planned to run for a period of 130 or more volumes, like a television soap opera, it has no planned ending in sight. While each story is a fully complete beginning/middle/ending story and can be read on it's own, know that they do contain a continuation, that is best learned through reading them in order. There are currently 130 volumes outlined for this mega serial, with more being added. It is projected to have 1 to 2 monthly releases for a period of at least 5 years, starting in September 2014, making this my second longest running serial after The Twighlight Manor Series, which is now in its 36th year as of September 23, 2014 (volume #1 was published September 23, 1978, and it's still going, with no end in sight!) This is a spin-off "prequel series" of The Twighlight Manor series.
COSPLAY INFORMATION: If you are interested in making the costumes for the characters, I am a fashion designer and all of the character costumes I make for conventions, were made using the official Quaraun the Insane CosPlay Fabrics, see here.
I hope you will enjoy reading these stories as much as I have enjoyed writing them for you.
~Many hugs & kisses From EelKat
---
---
---
---
Where to find more info about the series:
Answers to reader questions about the series can be found HERE.
A cover art gallery with links to each volumes own page (more pages like this one) and be found HERE.
Character profile pages (coming soon).
Official CosPlay Fabrics For This Book:
As many of you know, I am a CosPlayer, costume maker, and fabric designer. (With a degree in Fashion Design) I make every outfit described in my books, and as such, I also make the unique fabrics so that I can make said costumes.
Before Quaraun and Unicorn were characters in these books, they were player characters I played in Dungeons and Dragons, Pathfinder, Ravenloft, and Spelljammer games, and I ALWAYS attend game sessions in costume.
Quaraun:
Quaraun is an albino Moon Elf. His skin and hair are both opaline powder white. 

This is the fabric mentioned in most volumes. The bubblegum pink medallion Gypsy Cloth, which the story describes Quaraun using to make his dresses. The costume can be make with this fabric as is, but to be accurate to the book, one would embroider large (about 8 inches acrossed) dark magenta hearts over the medallions printed on this cloth and then with silver seed beads, bead-embroider the white cross-cross and medallion outlines printed on the cloth.
In this volume, there are several references to the fact that Quaraun has begun to wear lighter shades of pink, to irritate Unicorn. Unicorn being nearly blind, judges where Quaraun is by following the bright pink color of his dresses.  Unicorn begins falling behind the others because Quaraun has changed to wearing shades of pink that Unicorn can not see.
His pale pink dresses are made of those fabrics: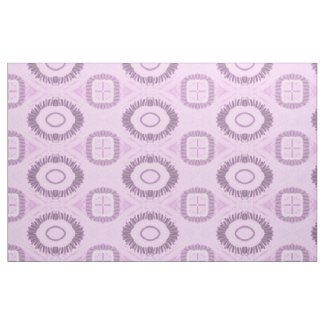 Quaraun The Insane Style Pink & Purple Gypsy Cloth Fabric
by
eelkat
View other
Quaraun the insane Fabrics
Unicorn:
Unicorn is a Solitary Trickster Faerie, specifically a Phooka (aka a Boggle). He pretends to be a Unicorn to lure people in so he can skewer them on his horn, bathe in their blood and then eat their flesh. He is a member of the Elf Eater Clan, so named for their verocious  habit of slaughtering Elves and feasting on their flesh.

Unicorn is in his "black Welsh Human" form in this book. Being a shapeshifter, no one knows what his true form is as he can look like any person of any race.  His long dreadlocks are his real hair and not a shifted form. He's quiet proud of his wild dreadlocks and retains them regardless of what form he's in. Even in his unicorn/horse form, the horse's mane and tail are dread locked.
Unicorn usually wears black Japanese kimono with dragons embroidered onto the cloth. 
Unicorn is a Gypsy and his kimono is made of traditional Gypsy Medallion Cloth:
Most of Unicorn's outfit is made of fur. It is made out of the skins of 60 various dead animals, patched together. Because it is difficult to describe what his coat looks like, I'll just post a picture of the actual coat I wear for this costume:

As you can see, I am wearing the Unicorn coat over one of my pink Quaraun dresses in these pictures. I'm wearing one of the pale pastel pink dresses in the first picture and one of the darker rose pink dresses in the second picture.
And yes, there is the rhinstoned car in all it's 2.5million marble glory.
The Unicorn coat is a very simple one size fits all pattern. It is made out of 2 squares of heavy (very think, tight weave, sturdy) silk, 36" by 36".
I did not make the original, which you see me wearing. It is an antique of unknown age, believed to have been made in the mid to late 1800s, about 1880.  It was originally part of a very elaborate opera costume used by a Michigan theatre from the late 1800s until the 1940s, as "The cloak of a viking warrior wizard in the Ring of Nebula" (Der Ring des Nibelungen  or The Ring of the Nibelung by Richard Wagner ) the opera which ends with the fat lady singing.)
The theatre closed in the 1940s and the coat was put into storage until the grand daughter of the theatre's owner inherited the remains of the theatre's sets, and sold the costumes to pay off funeral bills. It was at this point that I acquired the coat.
Skins/furs on the coat include: monkey, rabbit (multiple rabbits, multiple colors), fox (several in: grey, red, brown, honey, and black, including tails), wolverine, mink, ermine, beaver, wolf, coyote, opossum, and some unknow furs which may be alpaca, bear, and squirrel. The hood, is made out of a beaver for the back, and large fluffy "trim" around the face opening, it made out of a coyote tail on one side and a wolf tail on the other side, with patches on an unknown fur, believed to be that of a long haired monkey.
The coat was made, by sewing the two squares of silk together leaving a 16" opening at the middle, to put it on over your head like a poncho. Next the entire thing was covered with whole animal skins in a crazy-quilt fashion, with no rhyme nor reason to where on the coat they were places. The fur was allowed to hang off the edges, giving the coat a very uneven wild feral mountain man look to it.
The Unicorn Coat is my favorite article of clothing I own and I wear it every day, all winter long. It is warm enough, that I can wear nothing but this coat over my silk dresses, even during Blizzard Juno of January 2015, when temperatures reached -45F. The thick layers of very long shaggy  fur (many with hairs over 6 inches long) trap my body heat into the coat, leaving it a nearly consistent 60F to 70F inside the coat, no matter what the temperature is outside. This coat is how I survived being homeless and living under a tarp for 8 long years, in an area known for it's sub-zero arctic winters that last 8 months of the year. If you are going to live in a cold region like this, you MUST have a coat like this, just as a matter of survival.
When designing Unicorn for the Quaraun series, I designed his coat based off of this one. The difference is Unicorn's coat is darker colored, mostly black, and is much longer, flowing down to his ankles.
FarDarrig:
FarDarrig is a Vampire Leprechaun. A little old man 4'9" tall, with long curly white hair. (Yes, for those who know the reference: this IS an incarnation of Etiole, the FarDarrig deity of the Scottish Gypsies of Old Orchard Beach.) 
Both King of the Gypsies and a deity of Gypsy religion, FarDarrig is the "most traditional" Gypsy in the entire series. He lives in a red Vardo (a painted horse drawn covered wagon) and dresses entirely in red (as is the tradition of the Scottish Gypsies of this time period).
FarDarrig carries a machete at his side and wears a leather coat sized for a large Human. the coat drags on the ground several feet, like a wedding dress train, and the sleeves hang down over his hands so he is continually needing to pull them up. The coat is made out of the face skins of the many Humans he has eaten.
He wears very old fashioned waistcoat, knee breeches, and frock coat, all made of traditional red medallion Gypsy cloth:
BeaLuna:
BeaLuna is a Flower Gnome, specifically an Orchid Gnome. She has green skin and pink hair, but has the ability to change the color of her skin, hair, eyes, and cloths, in order to blend in with her surroundings.
Her outfits are usually made out of this cloth:
Bullgaar:
Bullgaar is a Dwarf, and his physical features and outfits are never described, as he is only a very minor character, who plays no major role in the series. The only description there ever is on him, is the fact that he has many small braids in his beard.

---
---